Prenatal, Birth, and Postpartum Care
Celebrate Birth offers comprehensive prenatal care through delivery and the postpartum period.  Our practice offers clients the option to deliver at the hospital, at our birth center, or in their own home.  Births taking place in the birth center or home include the option to labor and deliver in the water.  Education and lactation services are included, as is comprehensive postpartum care in the 6 weeks following the birth.  All routine labs are done at our clinic office, though ultrasounds are performed at a separate facility nearby.
Our birth center, located at 1525 Edgewater Beach Drive in Lakeland, FL, offers a peaceful environment in which to welcome new life into the world.  The center is comfortable and home-like, with two birthing bedrooms to choose from, a large tub for water births, two bathrooms, a kitchen, and a separate area for guests to gather.  Minutes from Lakeland Regional Health Center, the birth center is a safe option for low-risk mothers who seek a more intimate birth experience with a significantly less chance of interventions. Take a Virtual Tour of our birth center.
Home birth is a choice available to our clients who are located within a 30 minute radius from our birth center.  In addition to regular prenatal appointments held at our clinic office at The Nest in Lakeland (3838 Lakeland Hills Blvd.), a home visit is conducted in the 36th week of the pregnancy by one of our staff midwives.  Home birth is a safe option for low-risk women, offering the same level of care as a birth center birth in an environment that provides every comfort of your own home.  Contact us to find out more about what a home birth experience might look like for YOU!
Prenatal Care Only for Hospital Birth
For low-risk clients interested in prenatal midwifery care prior to their planned hospital delivery, we offer services to meet their needs.  The Prenatal Care Only package includes all prenatal appointments, regular labs, ultrasound referrals and education classes needed during pregnancy.  These clients will pre-register at the hospital of their choosing and deliver with the obstetrician or midwife who is on call there.  Afterwards, our midwives will continue to care for them during their postpartum period, seeing them at 2 weeks and again at 6 weeks after the birth, providing lactation support in the early weeks and a Pap test if requested at the final appointment.
Our staff is passionate about supporting our clients in the immediate postpartum period as they begin their breastfeeding journey.  The mother is encouraged to believe in her ability to nourish her child and to have a successful breastfeeding relationship for as long as she desires.  In the early weeks, we will troubleshoot common concerns such as positioning, sore nipples, pumping, and supplementing, as well as concerns related to returning to work, when to introduce solids and when/how to wean.  For persistent troublesome issues beyond what may typically be experienced, clients are referred to the lactation specialists at The Nest.
Educational Opportunities
We are a proud partner of The Nest, a non profit organization which serves as a fantastic resource for the parents in our community!  Each of the classes offered at The Nest are designed to educate, support, and build confidence – classes not only for pregnancy and childbirth but also for postpartum wellness and beyond.  Our clients are required to attend three in particular that will help them achieve their goals for a safe, natural delivery and an easier postpartum period: Prenatal Nutrition, Breastfeeding Basics, and Childbirth Preparation.  The cost for these classes is included in our cost of care.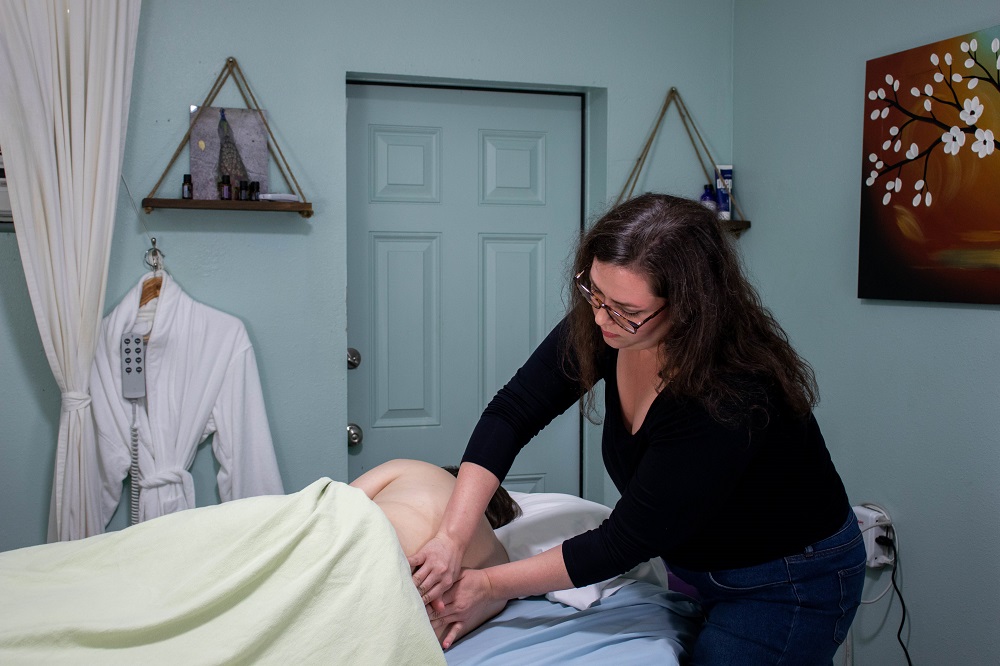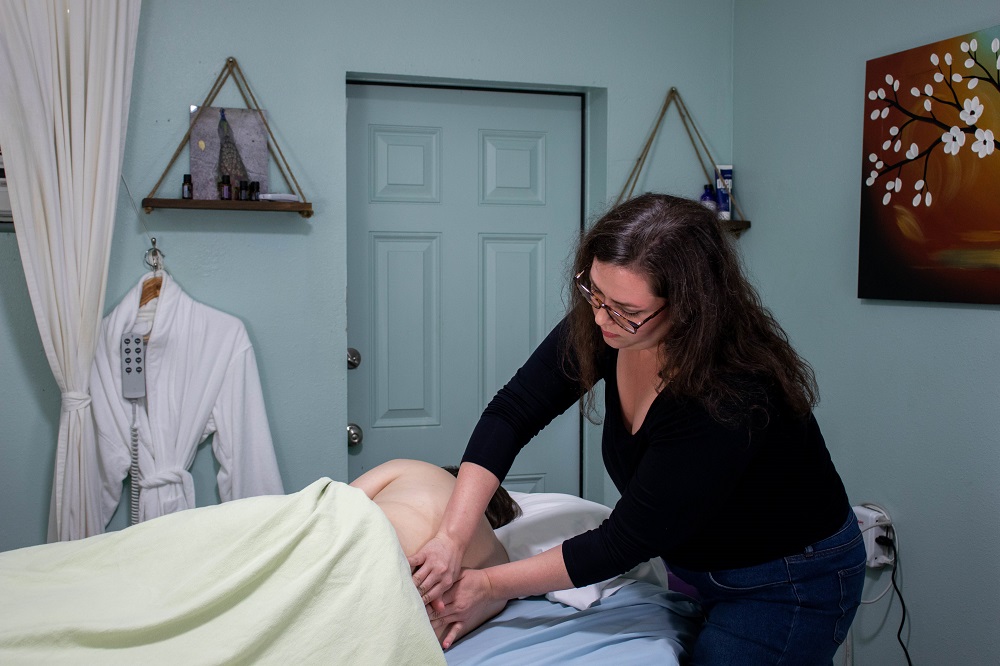 Massage provides both physical and emotional support and eases the aches and pains of the pregnant and postpartum body.  In addition to relaxing the muscles, it also improves placental functioning and hormonal production and helps to remove metabolic wastes that have built up.  We are excited to offer both prenatal and therapeutic massage with our Licensed Massage Therapist Victoria Williams (MA73601). Our massage room is open to the community and a discount is offered to clients of Celebrate Birth and their partners.
establishment license #MM29287
Swedish Massage
Relaxation massage, light to medium pressure.
Deep Tissue Massage
Therapeutic massage, medium and deep pressure, plus trigger points.
Pregnancy Massage
2nd & 3rd trimesters only with OB/Midwife's written consent.
(Click Here for more information about the benefits of this massage.)
Infant Massage
Not just a service – a learning experience for care givers!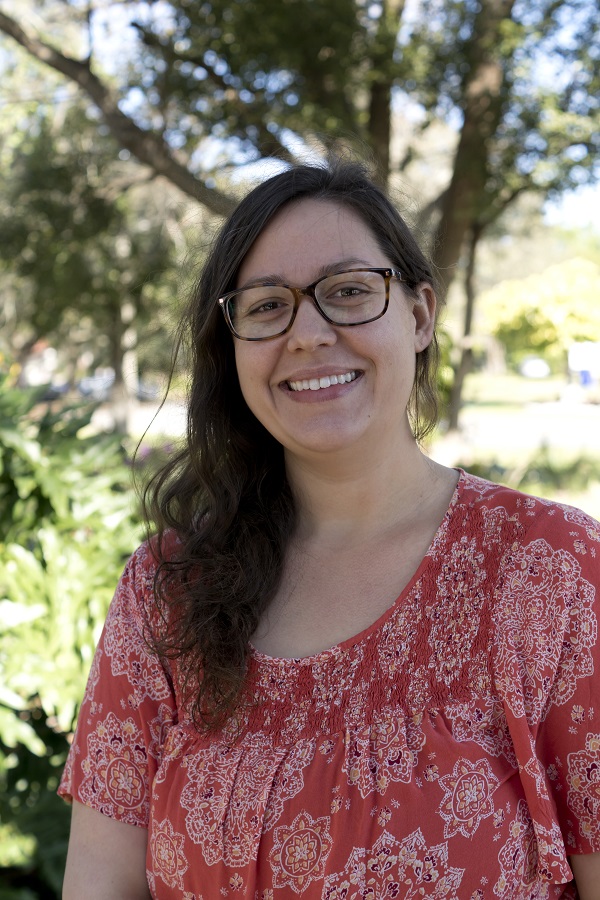 Victoria Williams is a Lakeland native. She was born in Winter Park, FL at New Beginnings Birth Center as her mother's first vaginal birth after cesarean (v-bac). She graduated from Kathleen High School in 2012. In 2013, she graduated from Ridge Career Center from the Massage Therapy program and has been a licensed massage therapist since July of 2013 (MA73601).
After graduating from massage school, Victoria took some time off to spend with her sweet little boy, who was born at Labor of Love 6 days after graduating high school. After praying and planning, she began work as a massage therapist at Hand & Stone, where she has worked since they opened the doors of their Lakeland location in November 2014. She became certified in prenatal massage in the spring of 2015 and has enjoyed the many massages she has given to pregnant mothers ever since. She was a Lead Massage Therapist at the Lakeland location from September 2017 until April 2021.
Open availability for massage at Celebrate Birth:
Monday – Saturday by appointment only.
Contact her directly to schedule your appointment today:  863-666-0695
To register for insurance verification, please download the form below. Fill out the form and email to [email protected].
The Mothers' Milk Bank of Florida is a 501(c)(3) nonprofit organization committed to promoting health and healing by collecting, processing and distributing pasteurized donor human milk by physician prescription. We are proud to be the 16th Milk Bank in the United States and the first one in Florida!
Becoming a Donor
First, please give them a call at 407-248-5050 to begin your phone screening. This only takes a few minutes and includes a short health and lifestyle questionnaire.

Then they will send you a donor screening packet that will include a more detailed health and lifestyle questionnaire and consent forms.

They will contact your primary care physician during pregnancy and pediatrician to obtain medical clearance to confirm that both mother and baby are healthy enough to donate.

Once they receive both medical clearance forms, they will send you information about completing a blood test at no cost to you.

Finally you will be sent a donor number that you will need to write on each bag or bottle of milk that you plan to donate.

The milk bank will provide a list of depots near you where you can drop off your precious donation or send you cooler boxes that you will ship directly to them through FedEx at no cost to you.  *Celebrate Birth is a milk bank depot!
Requirements
You must be in excellent health and your baby no older than one year old.

You must be a non-smoker.

You must have at least 100 ounces to donate and milk must not be frozen longer than 8 months.

There should be no cost to you for donating your milk. Your time pumping your milk for donation is greatly appreciated and a huge gift to tiny babies at risk.
If you have any questions or concerns, feel free to contact the Mother's Milk Bank of Florida at 407-248-5050 or email them at [email protected].
Thank you for supporting nonprofit milk banks! Donor milk is making a big difference in the lives of premature babies – it truly is a lifesaver.
Celebrate Birth
1525 Edgewater Beach Drive 
Lakeland, FL 33805
Learn more about our services at Celebrate Birth
Learn more about
our services at
Celebrate Birth