Did you know?  We have a beautiful garden right behind our birth center, courtesy of ONE3!
ONE3, Inc. is a new nonprofit organization focused on community wellness and well-being.  Polk County has a need for affordable, fresh produce options and ONE3 seeks to meet that need through their urban garden lots, like the one at Celebrate Birth.  These lots provide greater access to affordable organic produce as well as offer a space for their garden programs – like the event they are holding on April 1st: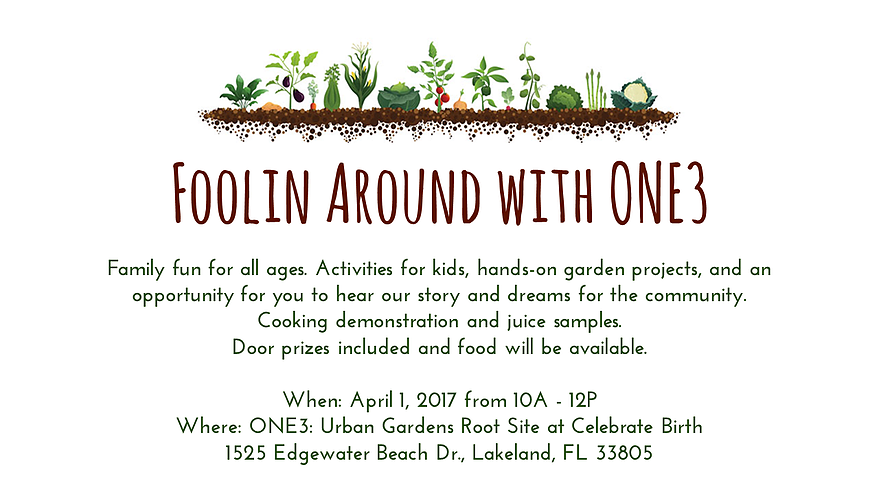 We enjoyed having ONE3's Arielle Adams teach the children at last month's annual picnic about the wonders of growing their own delicious herbs and vegetables. They loved discovering the bright orange carrots that were burrowed in the dirt and the juicy tomatoes hiding in the vines!
Keep your eye on ONE3 as they develop their organization this year.  As they grow, in addition to the youth programs that teach children nutrition and gardening skills, they will also be offering family classes on self-sustainability, healthy eating and cooking, and general wellness.  For now, come on out to their latest event at our birth center to learn more about their vision for our community!